Yesterday after work I went straight to H&M to see what was in store for me. Both In-store and online stores are having sales up to 70% off with items as low as $4 and 2 for $10 summer tanks! I love crop tops and since Andrew and I are traveling to California in a couple of weeks, I wanted to prepare the perfect, comfortable summer wardrobe. Just as I'm writing this post, I placed an online order with 5 items for only $27.95 (with $6 shipping, lol.)
I've been shopping with H&M for quite awhile now and I have to say H&M has stepped up their game big time. The quality is so much better than their competitors for similar target audience! I feel like I've said all of this before but it's true! What I love about H&M the most is that they offer my size!! In most pieces I fit a size 2/XS, but there's also a 50-50 chance that I could fit a 4/S. I'm too lazy to try things on so just by staring intensely at the product in front of me, I do my best to judge and purchase the right size!
I really wanted to focus my shopping on the 'basics' that I'm sort of lacking. I always went for floral and crazy patterns but I wanted to be really casual this time. You can always do more with basic essentials rather than tops you wear once or twice and feel as if you ran out of styling options!
Short Tank Top | Sweatshirt Shorts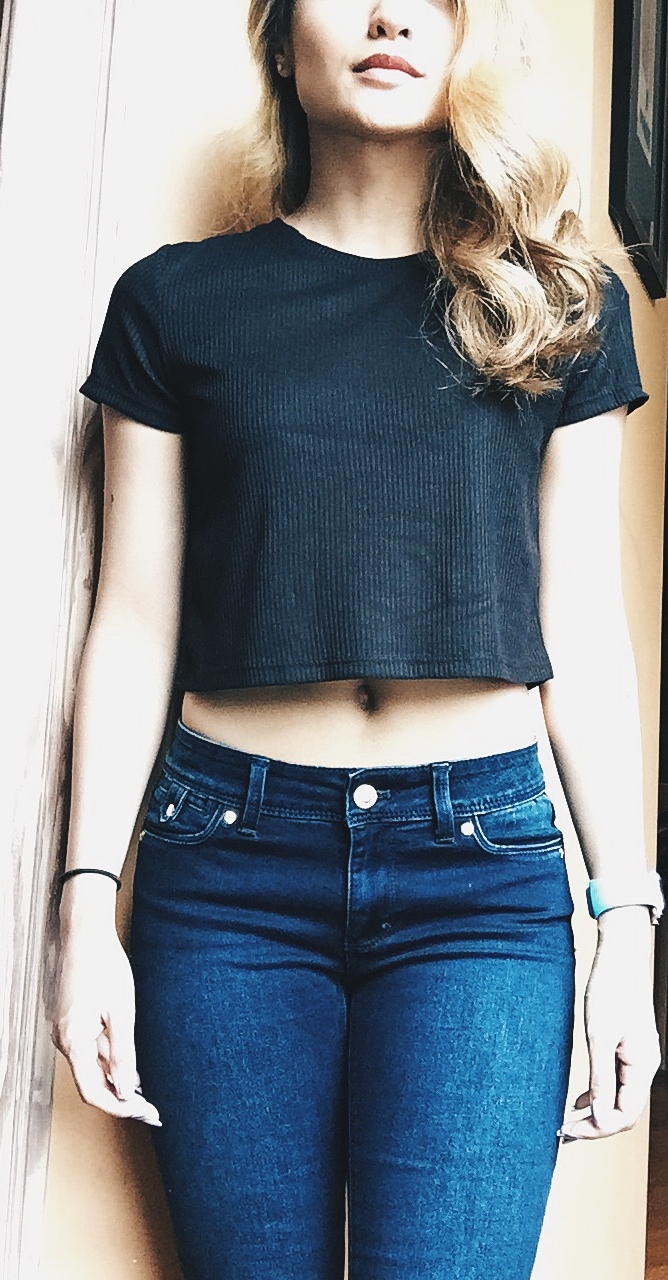 Ribbed Jersey Top | White House Black Market Saint Honore Curvy Skinny Flare Jeans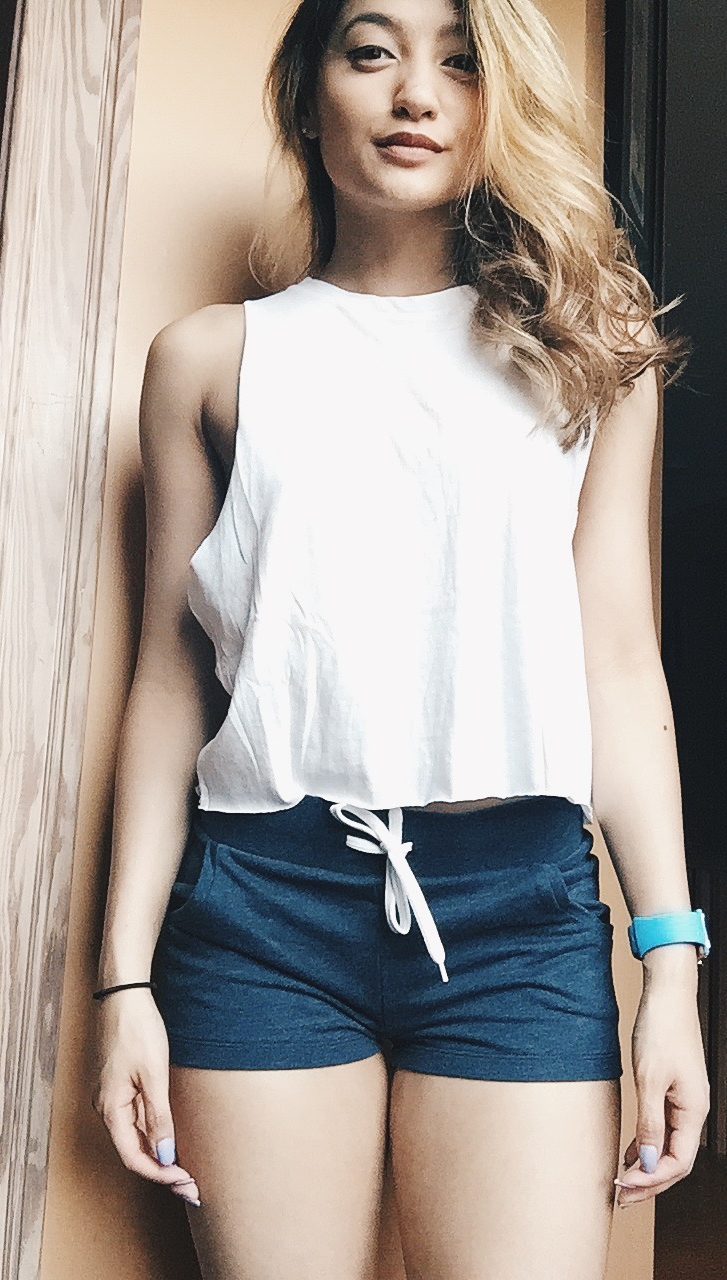 Short Tank Top | Cropped Jersey Top | Wool Hat
I'm currently obsessed with nail polish and have been obtaining them as fast as my wardrobe! (Just kidding, but really.) Here's an instagram post of my nail polish :)